Eric Rayner, President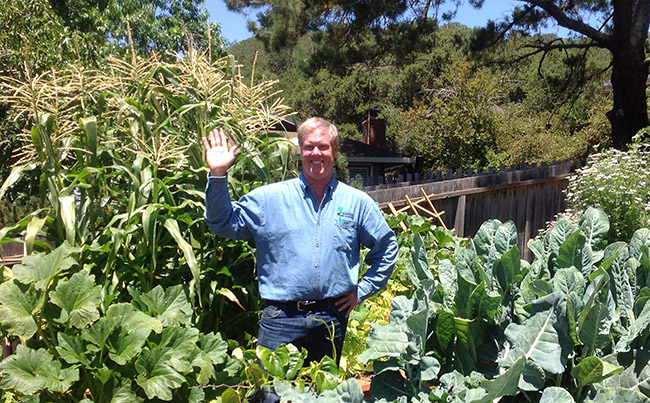 Eric is a licensed Landscape Contractor, an avid gardener for the past 25 years and a native to Marin. After receiving his MBA, Eric attended UC Berkeley Extension for Garden Design. He has a strong "green" background, including a decade of designing and building hundreds of solar systems to heat swimming pools and hot water for home usage. Eric is certified by the Marin Municipal Water District in "Water Efficient Landscaping". He also feels honored that the firm was recently recognized for its high quality work.
A native to Marin County, Eric is widely recognized in the industry as a premier landscape professional. With extensive plant knowledge, and a keen eye for excellence, he is often noted as "going above and beyond" to ensure that our clients are 100% thrilled with their experience. Eric's passion to offer honest, high-quality, high-value services has led our company to win Small Business of the Year in Novato in 2008 and in San Rafael in 2012, and continues to earn many five star ratings on Yelp.
Awarded 2006 Certificate of Master Gardener by the state of California.
Garden Design Coursework, UC Berkeley Extension
Water Efficient Landscaper, Marin Municipal Water District trained.
Designed and Contracted over 300 solar swimming pool systems in Marin, Sonoma and Napa counties as well as throughout the U.S.
Ability to design and build unique "Entertaining Gardens."
Member of Mensa Genius Society.
Semi-Professional Magician and avid golfer, tennis and billiards player.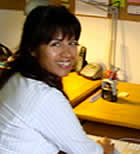 Carla Willey, Operations Manager
Carla brings a vast amount of business and management experience to Rayner Landscaping, Inc. Whether she is designing presentations, assisting customers or negotiating the best price for materials, Carla is the behind-the-scenes person who keeps the company running smoothly.
Michael Alvarado, Landscape Designer

Bachelors of Landscape Architecture, Minor in Sustainable Environments, Cal Poly San Luis Obispo.
Associates of Science, Natural Resource Management, Santa Rosa Jr. College.
We are thrilled that Michael has joined Rayner Landscaping Inc. as our Lead Landscape Designer and Project Manager. He brings with him his strong passion for gardens and the environment that stems way back to his youth, while hiking and gardening with his grandparents at their home in Marin County; eventually leading him into a career in Landscape Architecture.
Michael is regularly recognized by his clients for his ability to listen to their needs and desires, translating them into a finished project that the client continues to love more and more as it matures. By concentrating on the user's experience and considering all components of the project harmoniously, he is able to provide seamless detail of design, from conception, to installation, to maintenance. After spending a few years designing for residential clients in Portland, Oregon, he's mastered the "Elegant Rustic" design style found trending all along the West Coast today. While he finds this aesthetic perfect for some clients, he loves being able to flex his design muscles into a multitude of styles that are best suited for a wide variety of clients and projects. Email Michael today at RaynerLandscapeDesign@gmail.com with any questions regarding Rayner Landscape Design Services.
Gonzalo Morales, Construction Foreman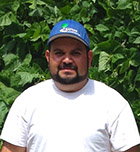 Treasured for his ability to think on his feet, and manage our team of skilled installation specialists, Gonzalo is one of a kind in our industry. Both personable in his interactions, and knowledgable in construction, he is regularly praised by our clients and colleagues. Some of his most recent structural installations include The Edible Garden at Marin Art & Garden Center, and the California Landscape Contractors Association -award winning Haugen Residence in Novato, Ca.